The 21st century has heralded an age of savvy living with high-tech gadgets, resulting in people being more stressed than ever before. Because of the changes in lifestyle and food habits to help sustain the continuous morphing needs of our lives, our minds and bodies have become disease prone, lacking a robust immune system.
The human body is capable of certain basic self-healing processes while continuously preparing it to combat various contaminants found in the environment. But to be able to do so, it needs the sustenance that only certain super foods can provide.
This is an attempt to highlight these super foods which, apart from being simplistic in nature are surprisingly available in abundance to us. It is only a matter of being educated on the health benefits of these simple super foods.
Spinach. Green floppy leaves are rich in vital vitamins and minerals which have proven to be a shield against aggressive prostate cancer. Spinach, the ubiquitous green leafy vegetable, is rich in iron, calcium and magnesium, the latter two being excellent bone nutrients. Nutrients like flavonoids and carotenoids provide antioxidants benefits as well. For the youngsters out there, spinach is high in vitamin A and C and keeps your hair and skin healthy. According to the Journal of Cardiovascular Nursing, an antioxidant present in spinach can be used to prevent and treat many cardiovascular diseases like hyperlipidemia, heart failure, hypertension and coronary heart diseases. Medical studies have also shown that spinach intake can potentially decrease the incidence of breast cancer in women. Popeye, for sure, knew the remarkable benefits of this plant.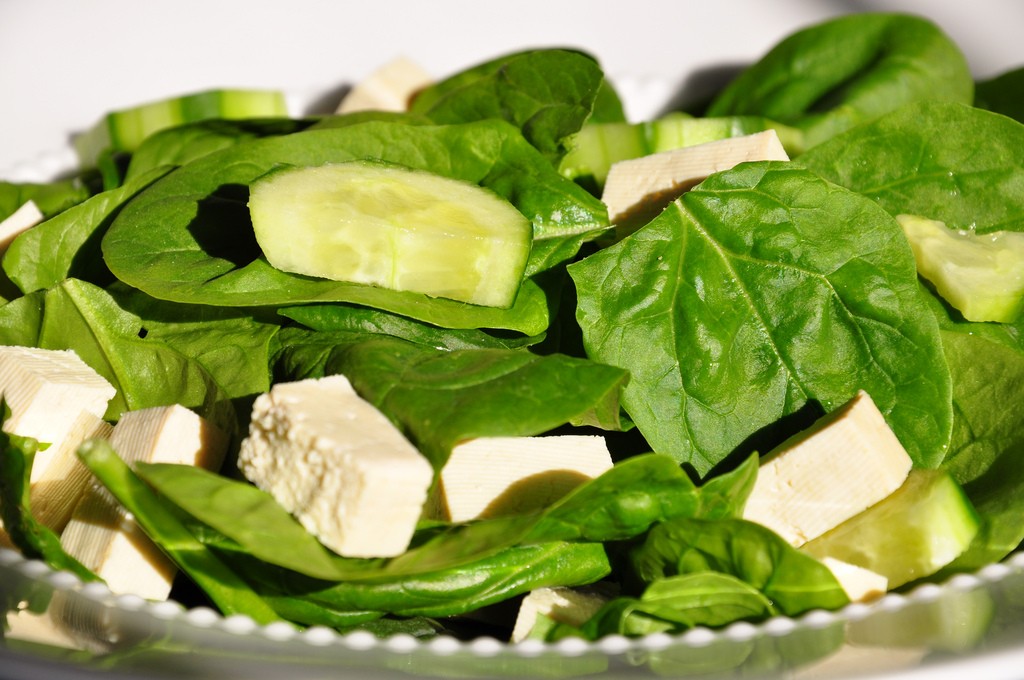 Visual courtesy: https://www.flickr.com/photos/vmiramontes/
Fish (Salmon). This low calorie 'brain booster' is the only food that has large amounts of omega-3 fatty acids which help in reducing the risk of heart attacks and strokes. Without going into too much science, it protects your eyes, makes you smarter and last but not the least, it helps you go into peaceful slumber.  So if you are not having enough sleep, include fish in your diet. According to a recent study at the University of Washington, one salmon meal per week can reduce the risk of primary cardiac arrest.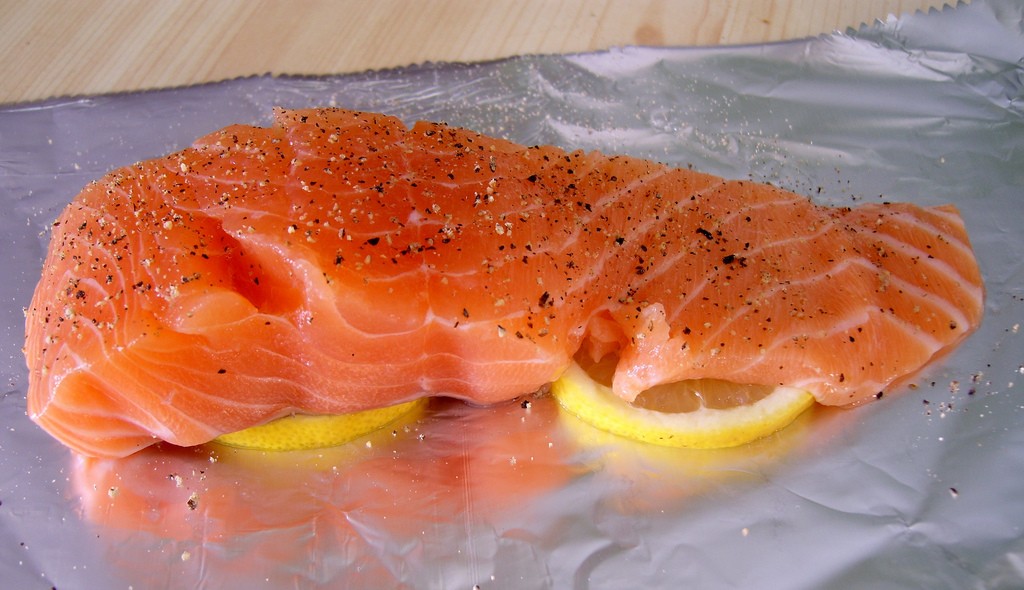 Visual courtesy: https://www.flickr.com/photos/jamesrbowe/
Berries (Blueberry). Among fruits, blueberries have the highest total antioxidant capacity and help prevent development of cancer and cardiovascular diseases. This tiny, candy size fruit will keep you full for a longer time and gives you enough Vitamin C to build your immune system. New studies have shown that blueberries improve memory and protect the nervous system against stress. Berries like blueberry and cranberry have been found to prevent the growth of the bacteria responsible for urinary tract Infections. Try and have 3-4 servings of this tasty, low fat, fiber rich fruit in a week. The new king of fruits is here!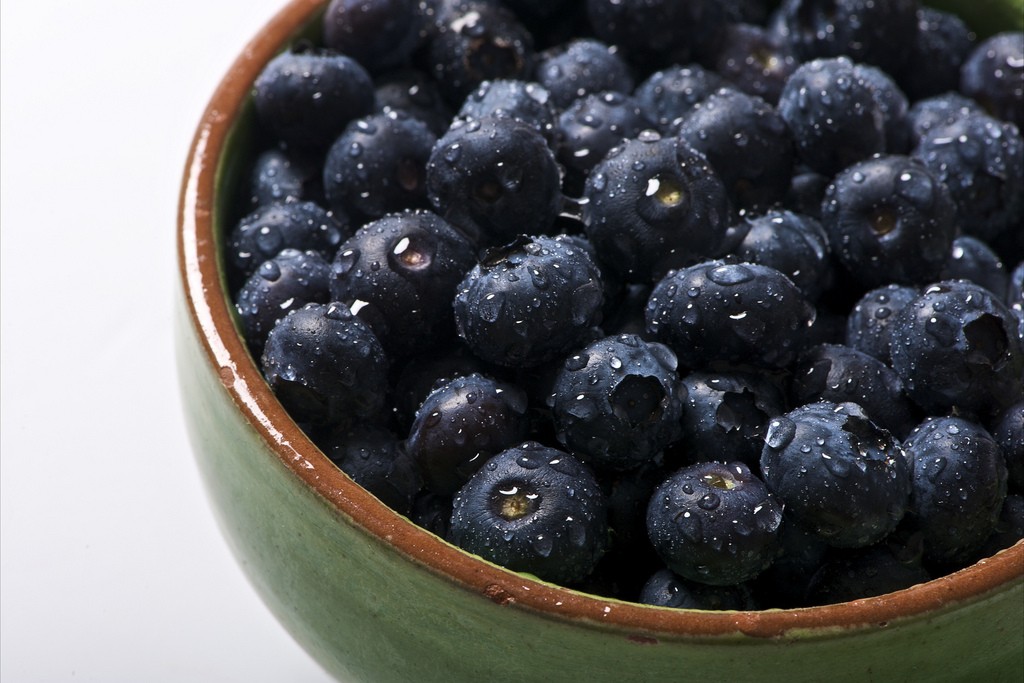 Visual courtesy: https://www.flickr.com/photos/geishaboy500/
Nuts (Almond, Walnut). Almond, the lowest calorie and the most calcium rich nut and walnut, the catalyst in reducing inflammation and oxidation in the arteries, pack a punch together. A great snack to have because these nuts are low in unsaturated fats, have lots of fiber and vitamin E and help in maintaining your cholesterol level – these are a true friend of your heart! Walnuts are rich in Omega-3 and so is the answer to those who refrain from eating oily fish. Almonds are great in developing your immune system. You can add nuts to salads or healthy shakes for that extra kick. Go nuts!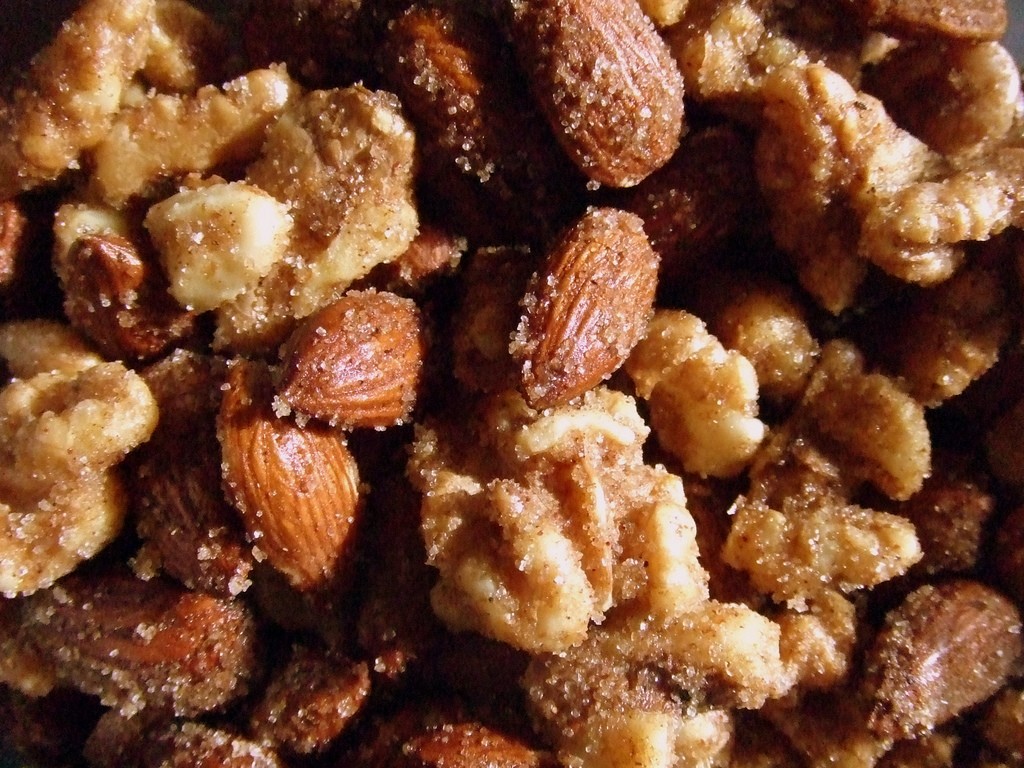 Visual courtesy: https://www.flickr.com/photos/nirak/
Green tea. There is a reason why green tea is considered as one of the world's healthiest drinks. It contains one of the highest amounts of antioxidants of any tea.  Just see the benefits and decide for yourself. It improves brain functioning, burns fat, reduces the risk of cancer, Alzheimer's, Parkinson's, cardiovascular disease and diabetes, helps fight tooth decay and is great for the skin because of its antioxidant and anti-inflammatory functions. According to the Journal of the American Medical Association, green tea consumption is associated with reduced mortality. Need more reasons? Here is one more – it's not expensive and is easily available. Cheers to that!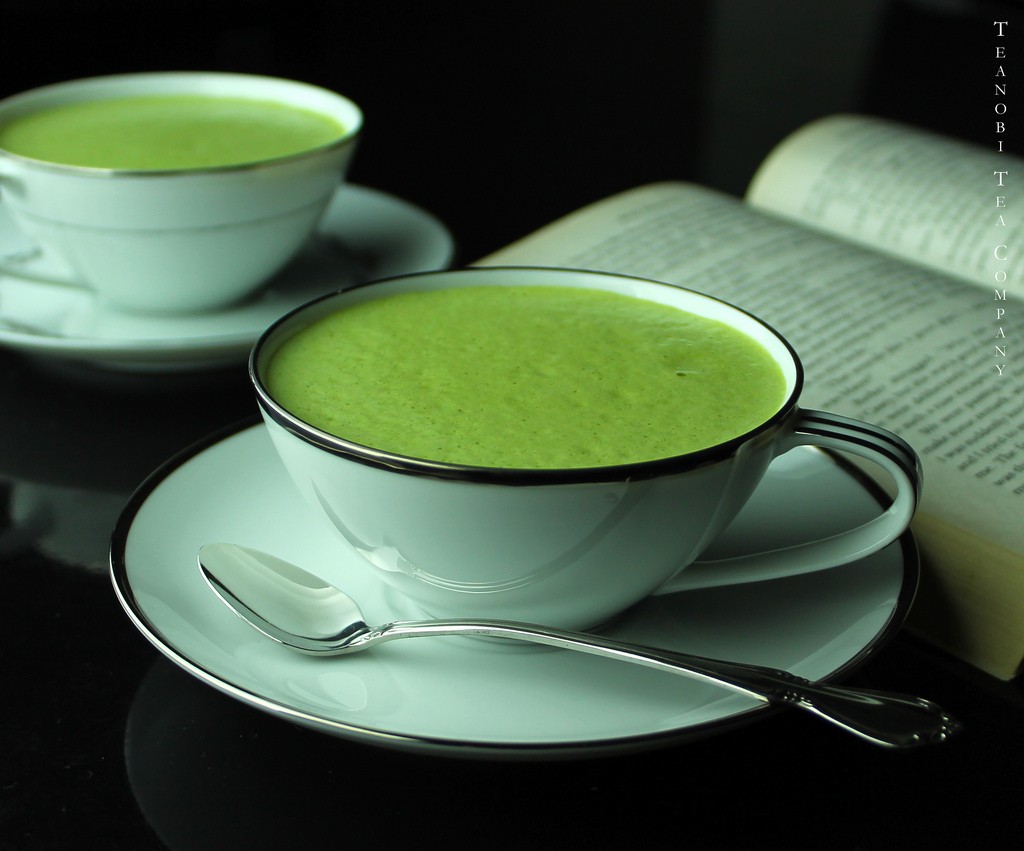 Visual courtesy: https://www.flickr.com/photos/kiri_no_hana/
Dark chocolate. Before we get into the positives of this dark divine food, make sure you buy one with a high cocoa content (about 70%). Contrary to common belief (because of the word 'chocolate') dark chocolate is quite nutritious; not only is it a rich source of antioxidants, it improves low blood pressure and blood flow. It lowers LDL (bad cholesterol) and improves skin hydration and complexion. The American Chemical Society (the world's largest scientific society) reported in March 2014 that consumption of dark chocolate results in fermentation into anti-inflammatory compounds which are good for the heart.  A total comfort food, don't go overboard with it though; have a bite at the end of your day and you can get into bed satisfied!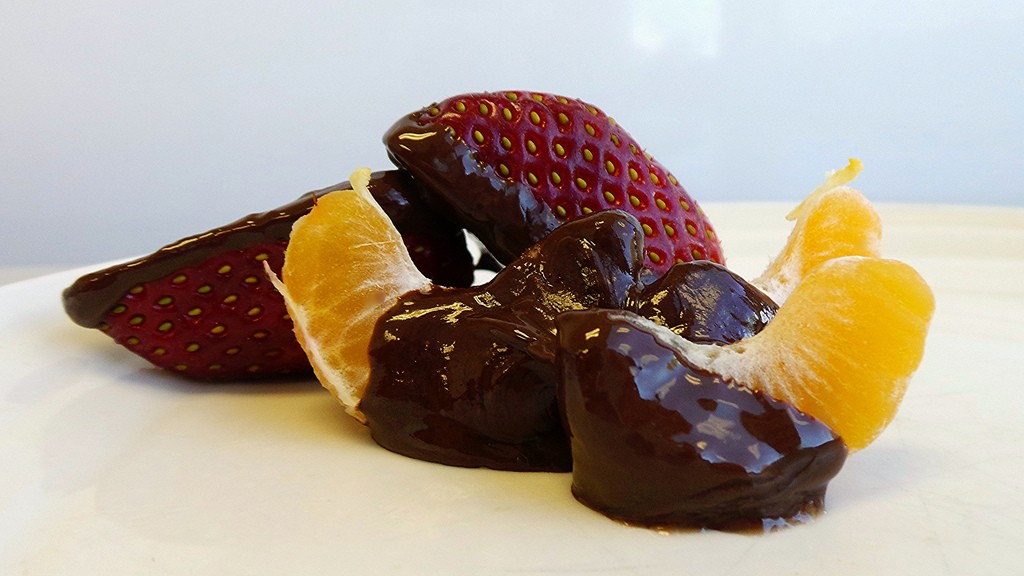 Visual courtesy: https://www.flickr.com/photos/theenmoy/
Broccoli. One of the most nutritional vegetables that there is, it contains essential fiber to control your cholesterol levels. A powerful antioxidant, abundant in vitamin C, it eases your digestion and is a solid diet food. Increasing broccoli in your diet improves your kidney function and benefits your eyes and skin tremendously. Broccoli is best served steamed and is popular among kids. Include in your diet 2-3 times a week.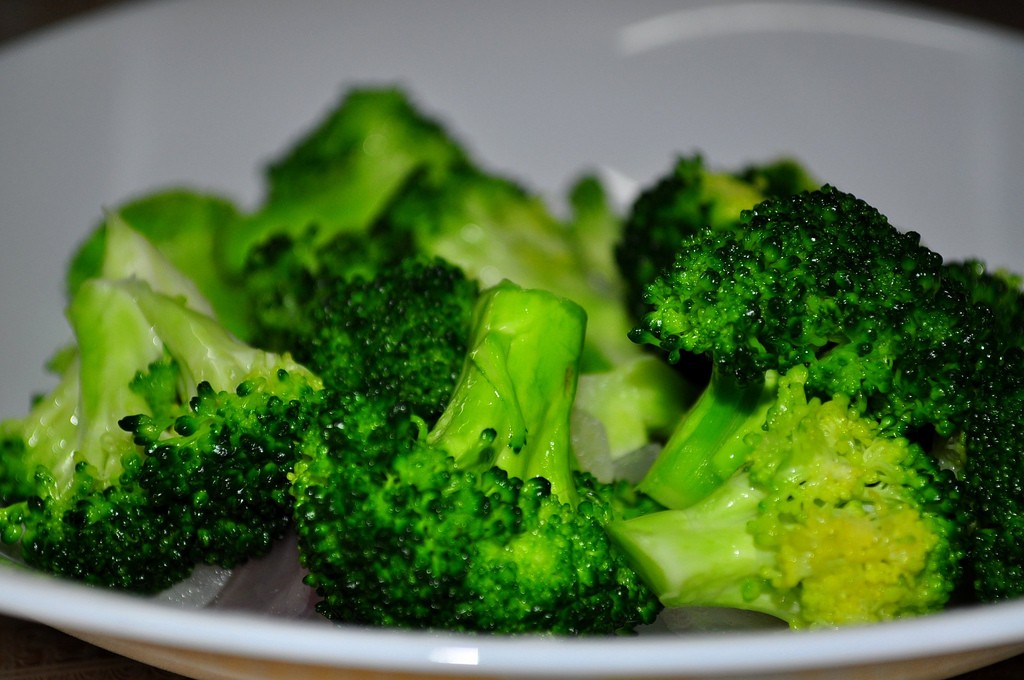 Visual courtesy: https://www.flickr.com/photos/hulagway/
Garlic. Garlic may seem a little out of place as a food since it is more of a condiment but it's highly nutritious and boost the immune system. It reduces blood pressure, improves cholesterol levels and, I bet you didn't know this, it can improve physical performance in people with heart disease. Known as the 'Wonder Drug' it is known to have medicinal properties for ages – rub garlic cloves on your scalp to grow your hair or on your pimples for treatment. Australia's National Health and Medical Research Council (NHMRC) has reported that consuming a half to one clove of garlic daily may have a cholesterol-lowering effect of up to 9%. One important point to remember here is to let the garlic sit for some time after you have crushed or chopped it to retain it vital nutrients.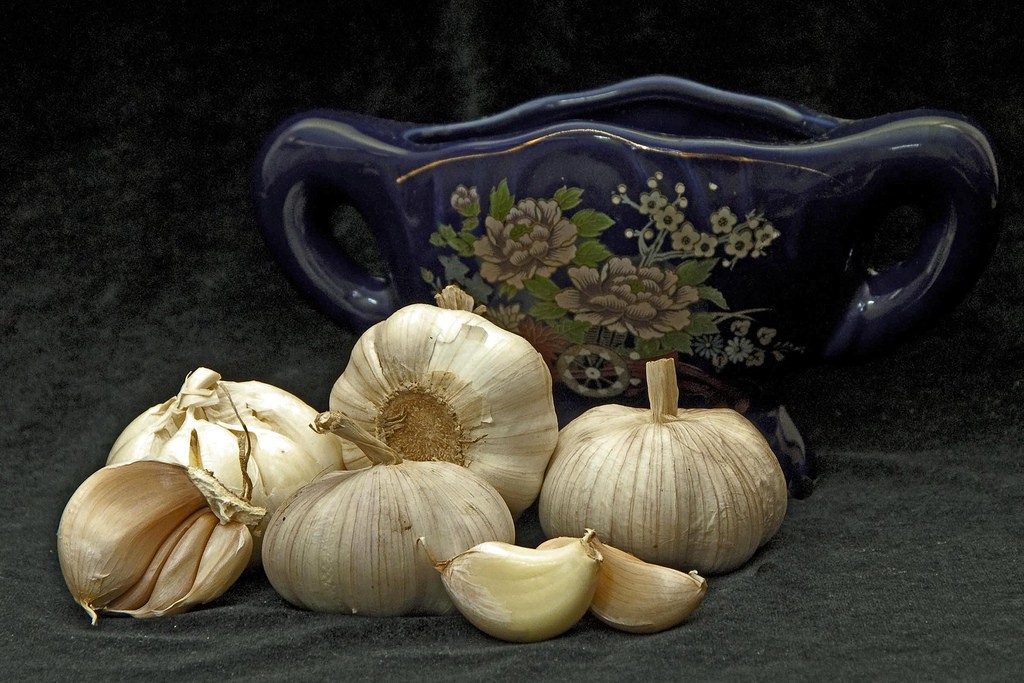 Visual courtesy: https://www.flickr.com/photos/yimhafiz/
Whole grains. Eat whole grains instead of refined grains to reduce the risk of chronic diseases. The fiber in whole grains is good for digestion, reduces blood cholesterol levels, fights Type 2 diabetes and may lower risk of heart diseases. Whole grains contains many of the essential vitamins, minerals and fiber to give a complete health benefit. In March this year, the American Journal of Cardiology stated that whole grains intake may decrease heart disease risk. Small changes in your diet like whole grain bread, brown rice and oats can go a long way in leading a wholesome, healthy life.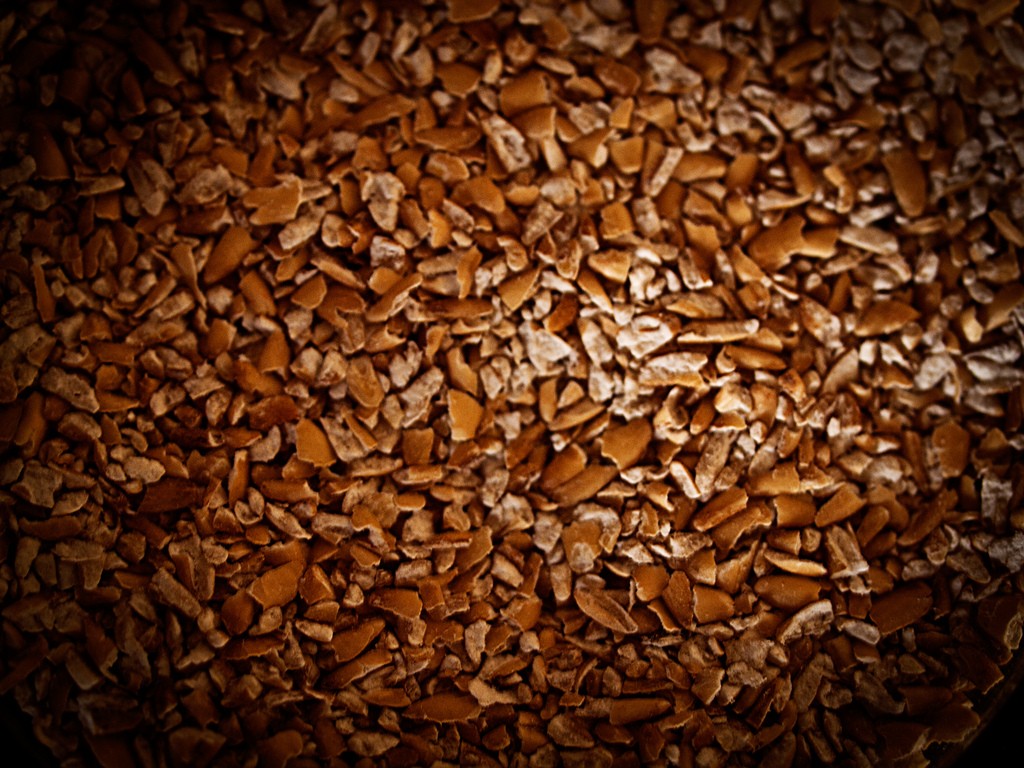 Visual courtesy: https://www.flickr.com/photos/madpoet_one/
Lentils. These low in calories and high in nutrition foods have become a staple in everyday diet. Lentils contain a high level of fiber which helps in stabilizing blood sugar apart from lowering blood cholesterol and maintaining a healthy digestive tract. Lentils increases energy levels and is a lean protein. According to the Department of Neuro-Pharmaco-Nutrition at Fernand Widal Hospital in Paris, vitamins and minerals found in lentils are helpful in optimum brain functioning.
Known to mankind as the oldest legumes in history, these nutrient-loaded foods are simple to cook and there is every reason to make them a regular in your diet.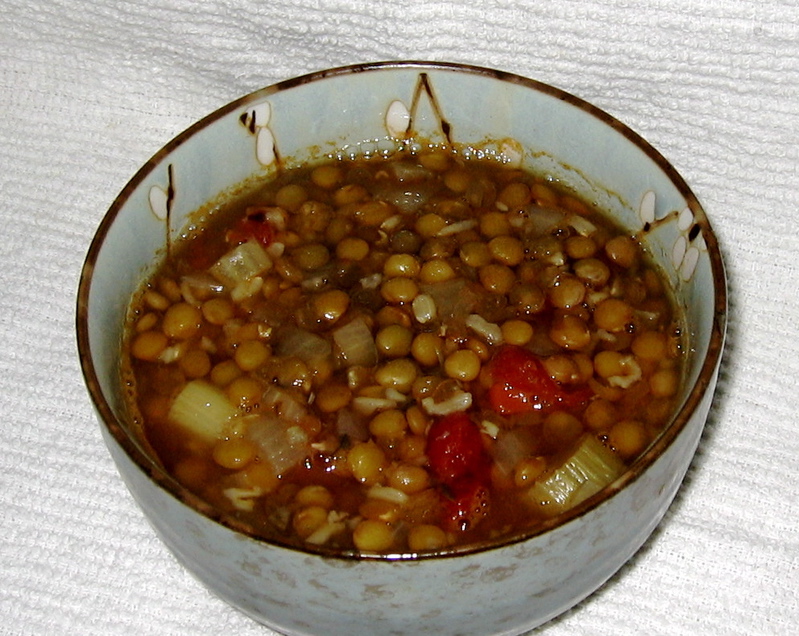 Visual courtesy: https://www.flickr.com/photos/ruthieki/
"To keep the body in good health is a duty, otherwise we shall not be able to keep our mind strong and clear."  Buddha. 
Top visual courtesy: https://www.flickr.com/photos/hisc1ay/